THE WORLD'S STRONGEST 3D PRINTING MATERIALS
Engineering-grade materials enable you to use 3D printing to make parts suitable for every stage in the manufacturing process.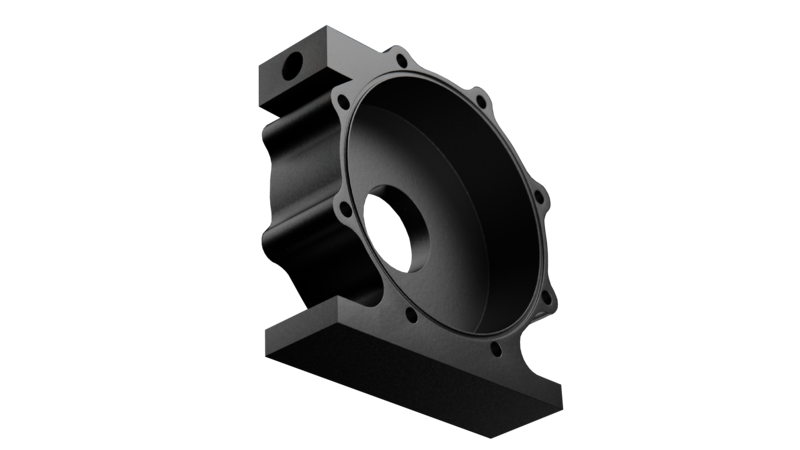 Thermoplastic build materials
---
Every Markforged printed part starts with a base plastic filament extruded from our first print head. Parts made of plastics alone have excellent engineered properties such as toughness, stiffness, stability and strength over other plastic printers.
Onyx
Micro-carbon reinforced nylon for strong, stiff and heat tolerant parts.
Compatible with: Desktop series, Industrial series
Onyx FR
Flame retardant, meets UL94 V-0 specification down to 3 mm, shares the chemical and physical attributes of Onyx.
Compatible with: Industrial series
Onyx ESD
Onyx ESD is a static-dissipative version of Onyx and achieves between 105 and 107  ohms of surface resistance.
Compatible with: Industrial series
Nylon White
Tough material with smooth surface texture for repeated skin contact or work holding when handling highly polished surfaces.
Compatible with: Mark Two, X7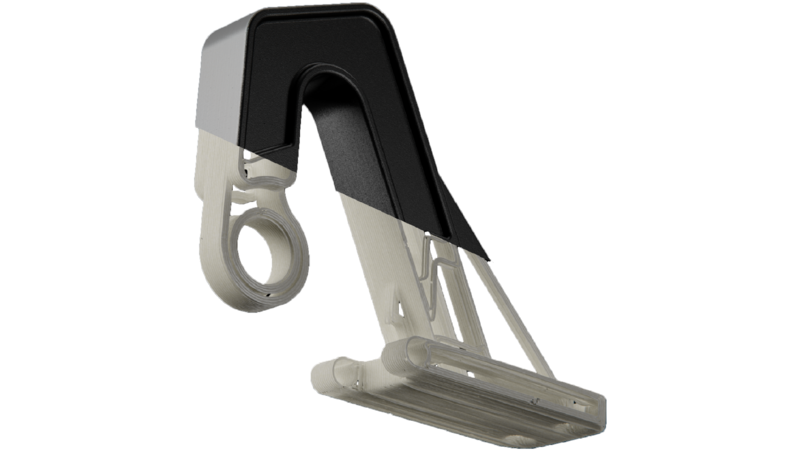 Fiber reinforcement materials
---
Reinforce parts with continuous fiber for amazing properties through our second print head. You have a choice of four fiber materials for tremendous boosts in strength, toughness and other properties for the most advanced uses any 3D printer can provide.
Fiberglass
For Stronger, Tougher 3D printed parts.
Compatible with: Onyx Pro, Mark Two, X5, X7
HSHT Fiberglass
Fiber reinforcement for high-temperature environments.
Compatible with: Mark Two, X7
Carbon Fiber
For the strongest & lightest 3D printed parts available.
Compatible with: Mark Two, X7
Kevlar
Impact and abrasion resistant reinforcement.
Compatible with: Mark Two, X7
Markforged metal filaments combine the simplicity and safety of FFF printing with the superior properties of advanced metals, bringing metal 3D printing to your benchtop. From stainless steels to superalloys, Markforged offers a full suite of metal 3D printing materials designed to help you manufacture complex parts affordably. 
17-4 PH Stainless Steel
Combines high strength, corrosion resistance, and hardness. Used in a wide variety of manufacturing applications. 
Copper
Thermal and electrical conductivity. Print heat sinks, custom conductive elements, and other geometrically complex parts.
Inconel 625
A proprietary nickel alloy that excels in high temperatures and corrosive environments. Used in automotive and aerospace.
316L Stainless Steel
Exhibits excellent corrosion resistance. Used in marine applications.
*IN DEVELOPMENT
H13 Tool Steel
A hot-work tool steel with excellent toughness, wear resistance, and heat resistance. Excels in high temperatures. 
A2 Tool Steel
Can be air-hardened up to 58 HRC; excellent impact resistance. Used for forming tooling, punches, and dies.
D2 Tool Steel
Can be air-hardened to 60 HRC; trades toughness for hardness and abrasion resistance. Great for cutting tools and dies.
Titanium Ti6Al4V
Superior strength-to-weight ratio. Used in aerospace, medical, and other high-performance fields.
*IN DEVELOPMENT
Interested and want to know more?