THE METAL X
A breakthrough in metal 3D printing – for the first time create robust metal parts using a method accessible to all engineers and manufacturers.
Markforged Metal 3D Printing Process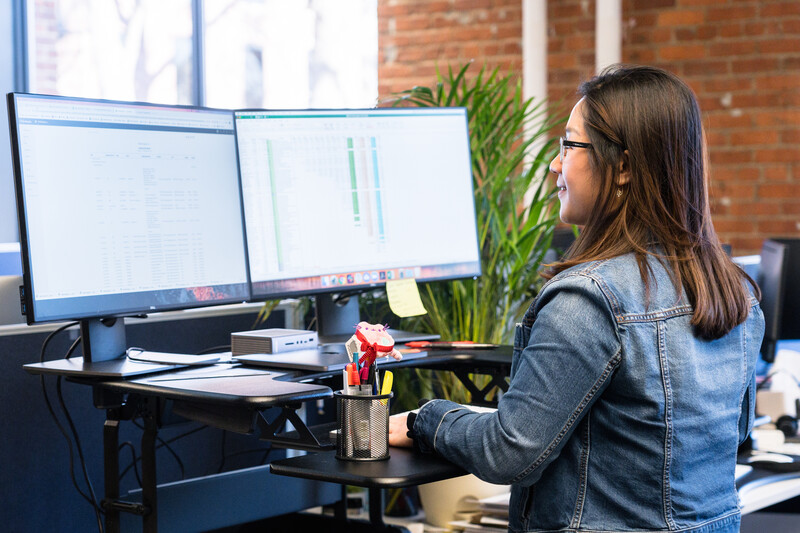 Design & Slice
CAD your part, upload the STL to Eiger, and select your material. The software slices your part, automatically generating supports where necessary.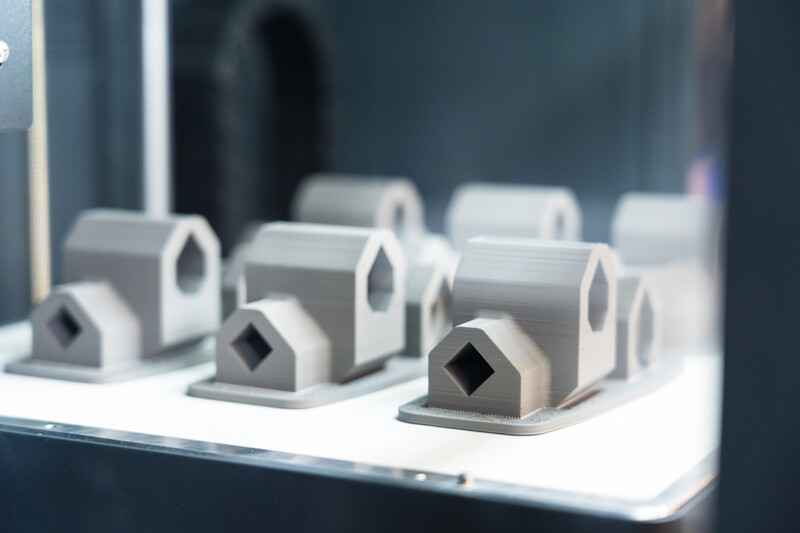 Print
Metal powder bound in plastic is printed a layer at a time into the shape of your part. Parts are scaled up to compensate for shrinkage during the sintering process.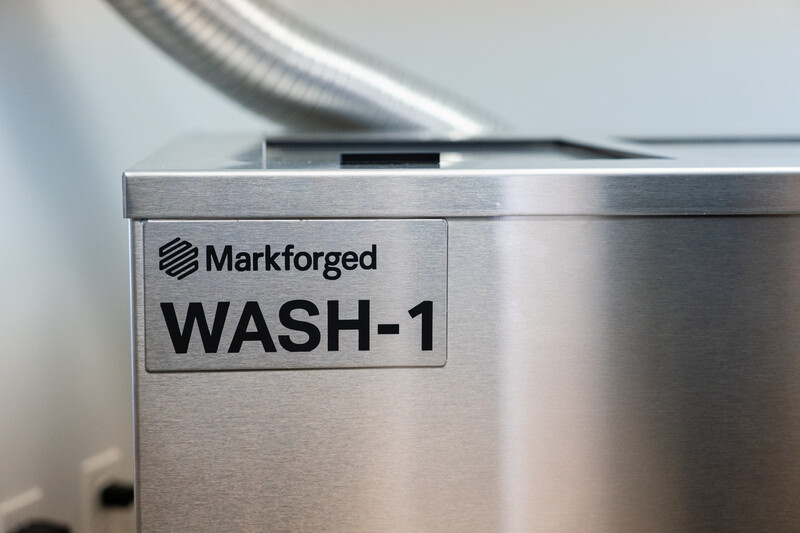 Wash
After printing, "green" parts are placed into the Wash-1, which uses a debinding fluid to dissolve most of the plastic binding material.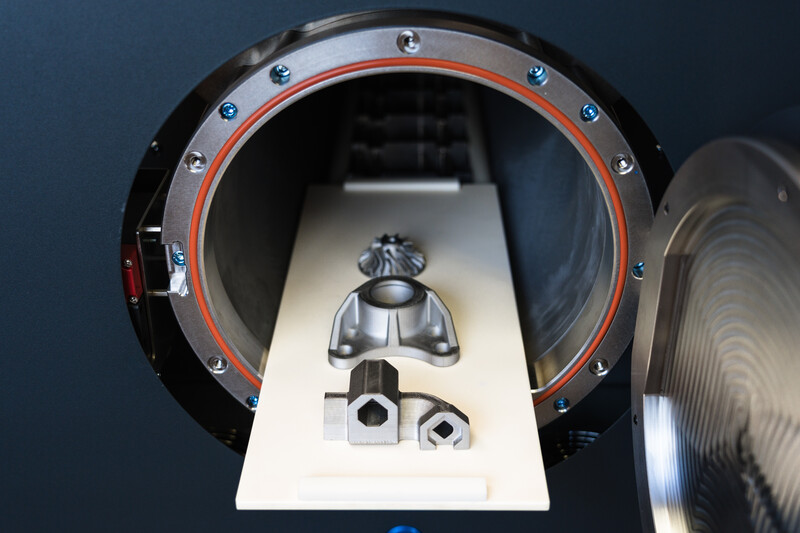 Sinter
Washed "brown" parts are placed in a Markforged furnace, where they are heated with a material-specific profile to burn away remaining binder and solidify metal powder.
Markforged metals
Markforged metal filaments combine the simplicity and safety of FFF printing with the superior properties of advanced metals, bringing metal 3D printing to your benchtop.
3D Printing Software – Eiger
Featuring an easy-to-use interface, automatic version control, real-time fleet management, and cloud-based collaboration, Markforged Eiger is the world's most advanced 3D printing software. Eiger is available in three configurations: browser based, desktop application with local storage, and fully offline.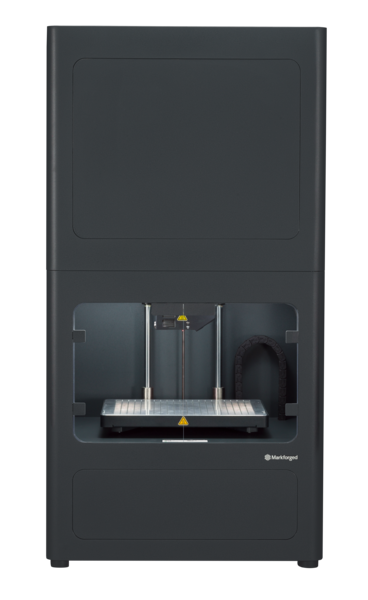 Metal X
Built around a 5th-generation extrusion and motion system, the Metal X is office friendly, easy to use, and has a small footprint. It features advanced failure detection and can be monitored from the cloud.
Build Volume:
Z-Resolution:
Media:
Filament fed, bound powder
575 mm x 467 mm x 1120 mm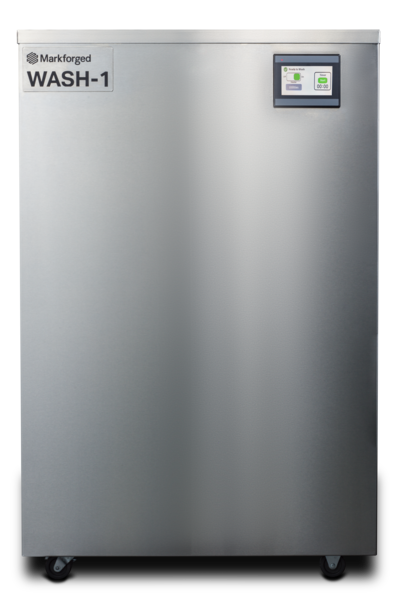 Wash-1
Optimized for efficiency, safety, and ease of use, the Wash-1 features integrated debinding and drying stations. Parts can be washed in parallel, allowing you to maximize throughput on a wide variety of part sizes.
Opteon SF79, Opteon SF80, Tergo MCF
609 mm x 685 mm x 1067 mm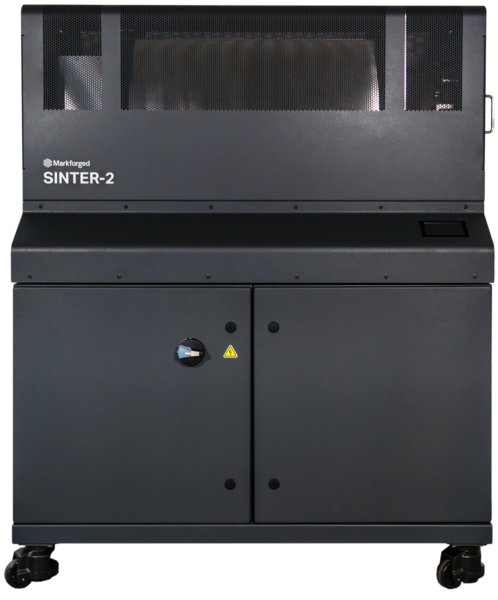 Sinter-2
With a large active hot zone of 19,644 cubic cm, the Sinter-2 is the perfect solution for batch production and larger parts. Featuring a carbon-free retort and active cooling, it can sinter Markforged's full range of metals in as little as 30 hours.
Run Time:
Gas Types:
Argon, Argon/Hydrogen mix
Retort:
Ext. Footprint:
1370 mm x 810 mm x 1520 mm
Weight:
Power Req.:
200-240 V, 3 phase, 30A  OR
346-416 V, 3 phase, 30A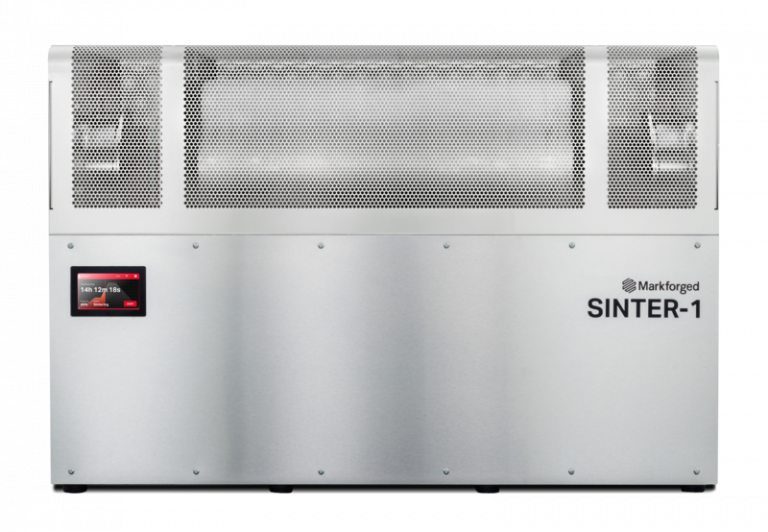 Sinter-1
The Sinter-1 is a high-performance, high-value furnace ideal for smaller parts. Featuring a 4,760 cubic cm (290 cubic in) active hot zone, it can process any of Markforged's materials in as little as 26 hours.
Run Time:
Gas Types:
Argon, Argon/Hydrogen mix
Retort:
Ext. Footprint:
1270 mm x 510 mm x 720 mm
Weight:
Power Req.:
200-240 V, single phase, 36 A
Interested and want to know more?